Sale!
Description
                   Mossop's Field Honey 2.5kg
Mossop's Field honey is a blend of pasture flowers such as clover, collected from fields and farms throughout the Bay of Plenty.
A perfect alternative to sugar in your cooking, baking and drinks.
WHO IS MOSSOPS?
Mossops Honey is the oldest producer of honey in New Zealand, being in operation since 1947. They are based in Tauriko, in the midst of the beautiful Bay of Plenty region of New Zealand's North Island. Mossops produce manuka and other honeys using a minimalist approach which avoids creaming. They have been exporting honeys around the world  and have built an international reputation for the purity of their products.
PRODUCT OVERVIEW:
Mossop's is a family owned New Zealand producer and seller of manuka and other honeys. They have been in business for over 70 years, tracing their beginnings to two hives kept by Ron Mossop in 1947. The local response was so overwhelming to the honey that Ron produced that he quickly expanded to more than 600 hives.
In the early 1960s, Ron made the move from Waharoa to Taurkio, just outside of Tauranga on the central east coast of New Zealand's North island. In 1980, Mossops began to export their honey overseas. Today, Mossops operates more than 5000 beehives around the central and upper part of the North Island of New Zealand. They employ 26 full-time staff and up to 20 seasonal staff. They are still based in the Tauriko region of Tauranga's Bay of Plenty.
From the very start, Mossops have dedicated themselves to producing the purest, rarest honey possible. As a result their processes involve the absolute minimum amount of filtering, processing and heating. Every jar of honey that carries the Mossops label is classified as raw honey.
Something that sets Mossops apart from most other honey producers, both in New Zealand and abroad, is that they do not cream their honey in the traditional way. Normally a producer would cream the honey for up to 72 hours, a process which adds air and changes the make-up of the honey crystals. Instead, Mossops only stir enough to thoroughly combine the honey, allowing it to granulate naturally. As a result the structure of the honey remains intact and you end up with a purer, more raw product. You will notice that Mossops honey has a slightly different texture to the creamed honey that you can buy from other producers.
Mossops situate their beehives around the North island's Bay of Plenty as well as the central, east and lower coasts of the North Island. Mossops was one of the first companies in New Zealand to embrace the UMF Grading system.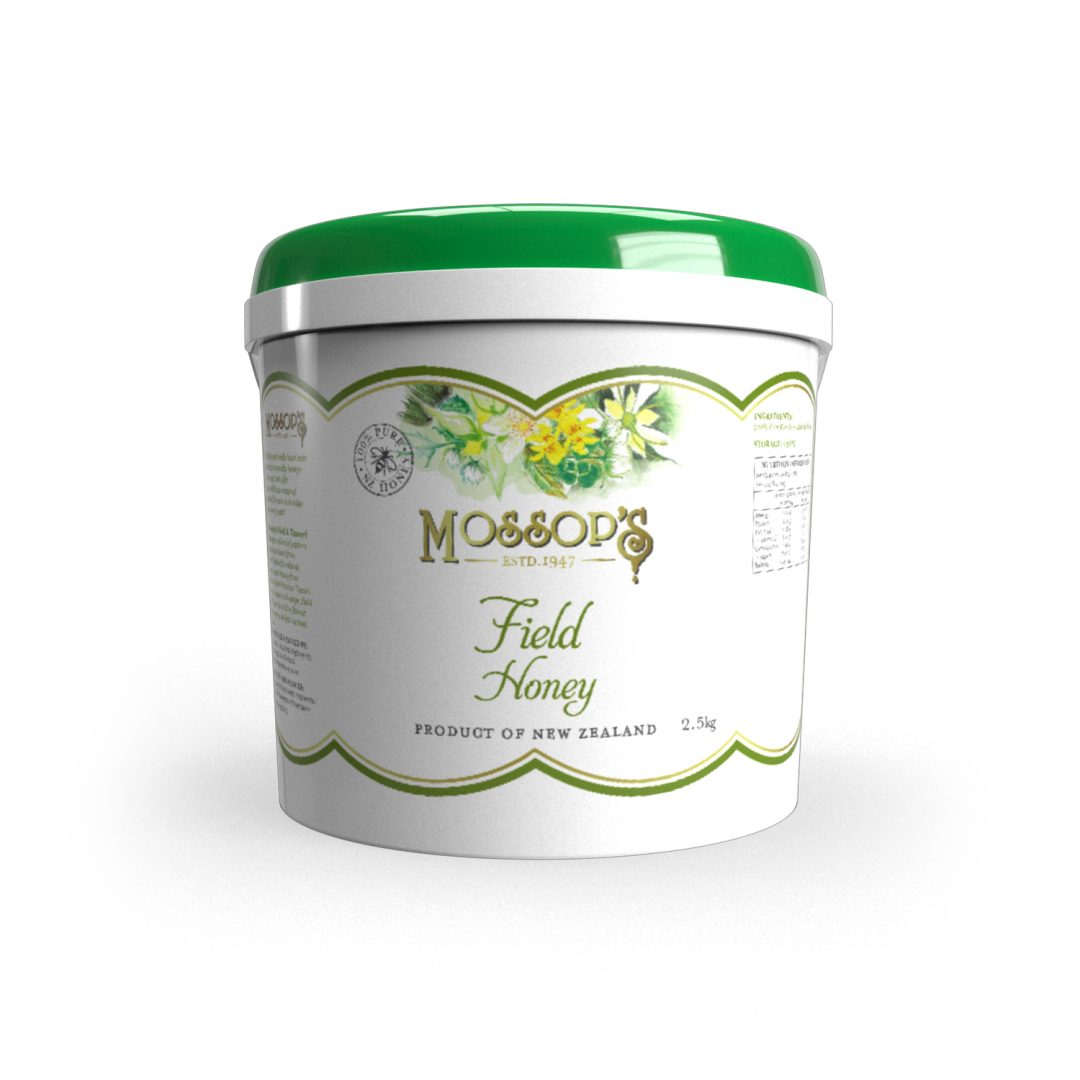 VALUE FOR MONEY
Mossops UMF 15+ Manuka Honey is among the best priced that we have yet come across. It is considerably cheaper than such direct competitors as Happy Valley, Wild Cape and Mother Earth. Mossops do not, however, offer a returns policy, except for on defective or faulty orders.
SUGGESTED USES AND BENEFITS:
With a UMF rating of 15+, Mossops top rated medicinal manuka honey can be used for a wide range of medical applications. It can, of course, be enjoyed as a general eating food but many people find that it is more economical to buy a lower UMF grade for eating and use UMF 15+ exclusively for its health benefits.
UMF 15+ Manuka honey has been shown to help defeat insomnia and improve sleep. When you take a spoonful of it before bedtime you enhance the natural release of the sleep hormone melatonin in the body.
This honey is also effective at fighting the symptoms of irritable bowel syndrome (IBS). Studies have shown that it reduces the colonic inflammation that causes digestive upset. The high antioxidant qualities of manuka honey also make it an effective fighter against such conditions as acid reflux, low stomach acid and small intestinal bacterial overgrowth.
THESE PRODUCTS ARE LOCATED IN NEW ZEALAND
FAST SHIPPING WORLDWIDE
ESTIMATED DELIVERY TIME:  10 to 15 days.