Sale!
Description
DESCRIPTION
Propolis is a resinous substance collected by bees from certain plants. Therapeutic uses of propolis are primarily attributed to antiviral, antibacterial, and antimycotic effects.
Olive leaf extract, derived from the leaves of the olive tree, contains compounds specifically oleuropein, that have demonstrate potent antioxidant activity, protecting the body from oxidative stress caused by free radicals.
This spray also provides the natural goodness of Manuka Honey.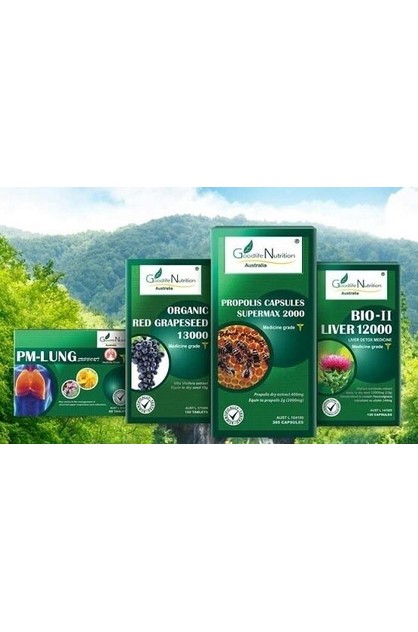 Do you desire wellbeing and longlasting health?
Goodlife Nutrition's Propolis wiith Olive Leaf & Manuka Honey Liquid Spray combines a powerful mix of natures most potent antibacterial and antifungal agents to support your immune system and protect from infection.
Used since Ancient Egypt, Propolis contains a special compound called pinocembrin, a flavonoid that has a powerful antifungal , anti-inflammatory and antimicrobial effect which make propolis helpful in wound healing.  
Propolis can also assist with :
The maintenance of a normal or healthy immune system
Protecting the body from infection.
Antioxidant activity and can therefore assist in protecting the body from the harmful effects of free radicals
Maintaining general well-being.
This spray also provides the natural goodness of Manuka Honey, Propolis and Olive Leaf Extract to protect the body from free radicals, bacteria and viruses.
Ingredients:
Each 1ml liquid spray contains:
Propolis (Bee) Resin 200mg
Equiv Propolis 1000mg
Olea europaea (Olive Leaf) extract
Equiv dry leaf 100mg
Honey – purified 50mg
Directions for use
Adults, take 1ml (8 Sprays), once to twice daily with meals, or as directed by your healthcare professional. For minor wounds, spray directly onto wound.
Vitamins can only be of assistance if the dietary vitamin intake is inadequate