Sale!
Description
                       12 X MGO 263+ Manuka Honey | 250g
                             Great Bundle Deal !! 35 % OFF
Ultra-high grade, premium New Zealand MGO 263+ Manuka Honey 250g.
Certified for natural methylglyoxal content (At least 263mg/kg) – scientifically proven to be a key natural compound in Manuka honey. MGO™ 263+ Manuka Honey (250g) has a delicious flavour and a smooth creamy velvety texture. MGO stands for methylglyoxal, the naturally occurring compound that makes Manuka honey so special. Every jar of Manuka Health MGO Manuka Honey is tested and certified for natural MGO content. The MGO number tells you how much MGO is in your jar of honey – simple. Ingredients: 100% New Zealand MGO 263+ Manuka Honey Precautions and contra-indications: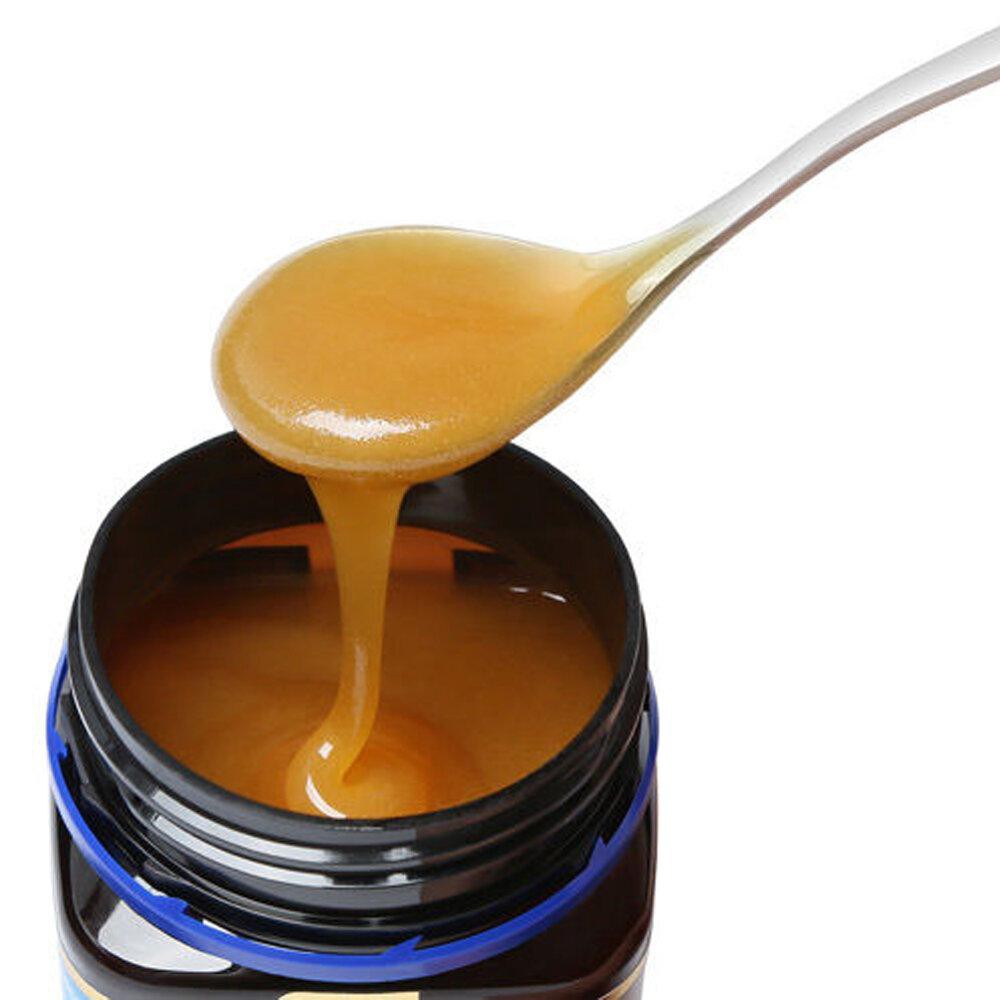 Not suitable for children under one year of age.
How to Use
Take a teaspoon full of the honey, 30 minutes before a meal, 3 times daily. You can also mix the honey with warm water and drink it as a beverage. Intake can be increased if necessary.
About MGO™ Manuka Honey
Manuka Health MGO™ Manuka Honey is premium certified New Zealand Manuka honey you can trust. Sustainably sourced from their hives in remote pristine parts of New Zealand and perfected, tested and packed in their specialised honey facility. Their expert care at every step of the process, with the least possible interference, ensures their MGO™ Manuka Honey retains its unique natural properties and has the beautiful taste and smooth velvety texture that has made it a favourite all over the world. MGO™ Manuka Honey is tested and certified for MGO potency, purity and quality. Scientific evidence has confirmed methylglyoxal (MGO) as one of the key compounds naturally occurring in New Zealand manuka honey. All their honey is guaranteed 100% New Zealand origin – each pot can be traced right back to the beekeeper it came from.
FAST FREE SHIPPING WORLDWIDE
FROM AUSTRALIA
                        ESTIMATED DELIVERY TIME IS 5 TO 11 BUSINESS DAYS